Video Content and Video Localization
Bespoke Video Content Services

Designed for PR Agencies, Media, and Corporate Needs
With the recent decline of print media and the increasing emphasis on online, digital, and social media, the need for video content is expanding. House of Content offers bespoke video production and video localization services especially suited for PR agencies and corporations.
The video on the left is an example of our production.

Corporate video production
Branded video content custom made for your institution. HOC teams will visit your offices, interview key personnel, discuss with your communications and marketing department, script, film, edit, and produce the video.

Animated video production
Thorough storyboards and attractive animations to represent your ideas. Our content teams will work on idea generation and storyboard drafting, and our skilled and talented animators will turn this into an attractive video.

Animated infographics
Detailed data and statistics presented in an attractive animated video. Our content teams will research and develop the content, and our skilled and talented animators will turn the data and information into an attractive video.

Event B-Roll and interview videos
Customized for PR agencies to allow their media partners to publish video event coverage and interviews without suffering the logistics. Our teams will cover your events, interview your spokespeople, and provide B-Roll clips and a white label final edit.

Video localization
House of Content is the market leader in video localization. We offer subtitling services (SRT and Direct-on-Video subtitles), dubbing, voice over, and complete reproduction of your international video content in localized settings.

Product review videos
From technical products to cars, consumer electronics, beauty products, lifestyle products, and more, our expert teams will write thorough reviews, and our video teams will translate those into attractive video content for PR agencies to share with their media partners. The service can also be used by magazines and media outlets, online video channels, technology brands, and more.

Destination reviews
Attractive high-end productions featuring touristic or cultural destinations in the UAE and worldwide, produced to suit your exact needs. This service is customized for PR agencies, tourism boards, magazines, TV channels, online video channels, and other types of video content publishers.

Documentaries
Highly experienced producers at House of Content will script, film, edit and publish documentaries based on your specific requests. HOC will recruit voice talents, research the subject matter, interview spokespeople, film B-Roll, and produce high quality 4K videos for you. Copyrights will be assigned to you for documentaries produced upon your request.

Feature videos
Interactive and attractive feature videos covering current event, social media trends, entertaining topics, or anything else you have in mind. HOC will research, script, and produce the video for you.

Vlogs
HOC will recruit, train, and film interesting and entertaining normal people to produce vlogs for your online video channels or social media accounts. Vlogs can cover virtually any topic, and contractual relationships with the talent in the vlog can be arranged for series of vlogs.

Entertainment Content
House of Content creative teams are ready to conceptualize, write, and produce your entertainment content. From children animated content to web video content / web series and streaming video content. This service is carried out through our twin company registered in Sharjah Media City (Shams).

Educational Videos
Customized for education and training institutions, HOC education teams will conceptualize, plan, script, and produce Accelerated Learning-based educational and training videos for your curricula and training programs.
Scenario 1
Case:
An event is organized in Dubai by a PR agency, and a media channel in Bahrain is interested in interviewing a spokesperson. Another online publication in Saudi Arabia is interested in a video coverage of the event, and a third social media channel in Muscat is interested in a rushes video covering both the event and the interview. The three outlets do not wish to allocate travel budget for filming teams.

Solution:
House of Content will prepare questions, interview the spokesperson, and film the event. HOC will post B-Roll and a white label interview videos on its portal, and the PR agency can share this content with the three media channels. Each of the outlets can publish the white label edit or use it along with the B-Roll to produce their own versions. The video content will remain on HOC portal for 6 months in case it is needed again.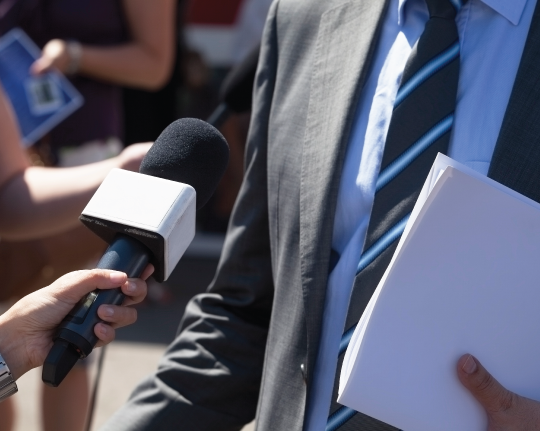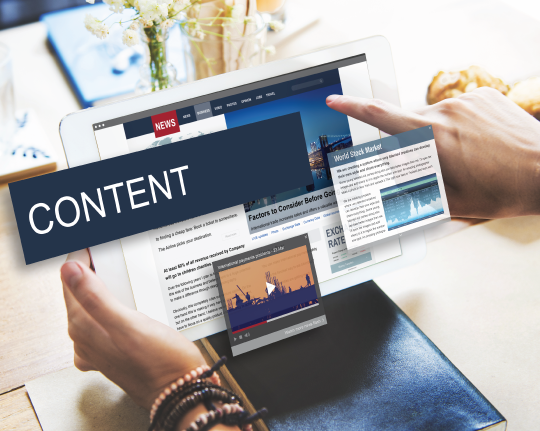 Scenario 2
Case:
A traditional print weekly magazine is launching an online version of its magazine. The print magazine staff still do not have experience in online publishing, and the content strategy requires video content.
Solution:
The publisher outsources the online portal to House of Content. HOC teams will write digital content, upload it to the publisher's online CMS or portal, produce video content (vlogs, product reviews, feature videos, etc), and manage the publishers YouTube channel. All this will happen behind the scenes, leaving sales and events to the publisher.
Simply email
hello@hoc.ae
, call us at +971 4 424 3066, or contact us using the below button. Our services are one email away!