The Content Power House Trusted by over 100 PR Agencies
Our Story in Simple Words
Dubai's translation powerhouse.
House of Content, the Arabic translation powerhouse and leader of Arabic-content development in the GCC region, was established in 2013. Actively contributing to the global development of the Arabic-content sector and to the modernization of Arabic translation and localization practices, HOC is credited as the first entity to clearly define Modern Standard Arabic (MSA). To date, it is also the sole company to have drafted a structured MSA framework and language register warehousing all uses of modern Arabic per each media channel and platform.

Today, the company is entrusted to provide premium and innovative services for hundreds of clients across the GCC region—with a portfolio of clientele including governmental bodies, PR agencies and major brands. Over 90 million words have been translated between Arabic and English since the Company's foundation, which includes the generation of more than 100,000 press releases and tens-of-thousands of digital content elements.

The Company expanded over the years from an editorial and MSA Arabic-content provider to an all-inclusive global-content provider. House of Content now provides visual, audio and digital content in addition to its tried-and-true editorial capacities. Through its innovation arm, AndroMedia, the company now also offers cutting-edge tools for media monitoring, social media monitoring, coverage reports, and media relations.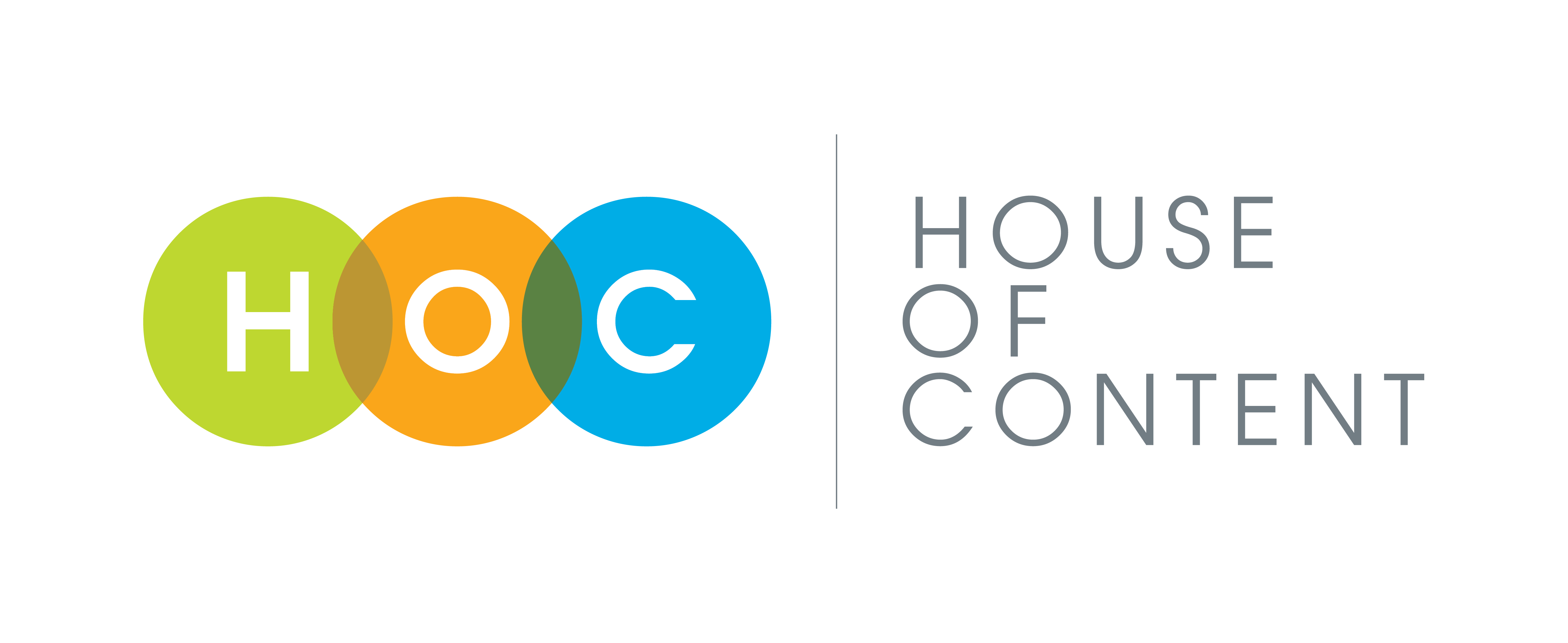 House of Content aims to strengthen its position as the go-to company for PR agencies and marketing departments seeking comprehensive content services that range from drafting press releases to Arabic localization, digital content creation, social media content creation, content management, CMS development, and CMS management. Additional services include visual content creation—to  encompass video production, animation, and infographics alongside eBook publishing, and audio content creation and management. Video services also include voice-over, dubbing, subtitling, and publishing.
0
Press releases generated
Our History
Inception
The idea of an Arabic content provider is born.
HOC launched
Operations started in what will become Dubai's content powerhouse
Expansion and development
AL Arabic started a new phase with aggressive recruitment and larger market share
House of Content
New expansion plan and new services
Eye on the Future
New services, new horizons

For more information or to request a corporate presentation, please contact us